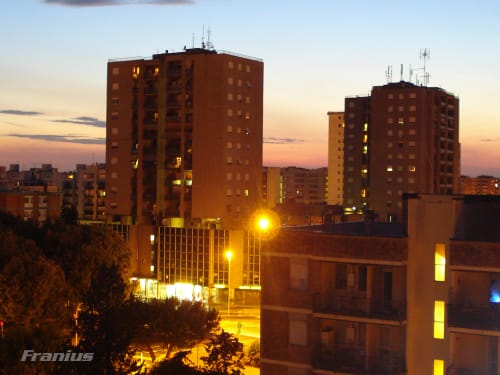 Ciao a tutti!
Qualche giorno fa, mosso da siti come New York Daily Photo mi sono detto: "Devo uscire ogni giorno da casa con la macchinetta fotografica!".

E così ho fatto stamattina.

La prima foto l'ho pero' scattata un paio di giorni fa dal balcone di casa mia, verso le 9 di sera.

Hello everyone!
A few days ago, moved by sites like new york daily photo I said, 'I must leave home every day with the camera.'

So I did this morning.

The first picture I have however taken a couple of days ago from the balcony of my house, until 9 pm.

Non sono un fotografo professionista, questo è solo uno svago.

Spero che le mie foto vi piacciano!

I am not a professional photographer, this is just a diversion.

I hope you enjoy my photos!